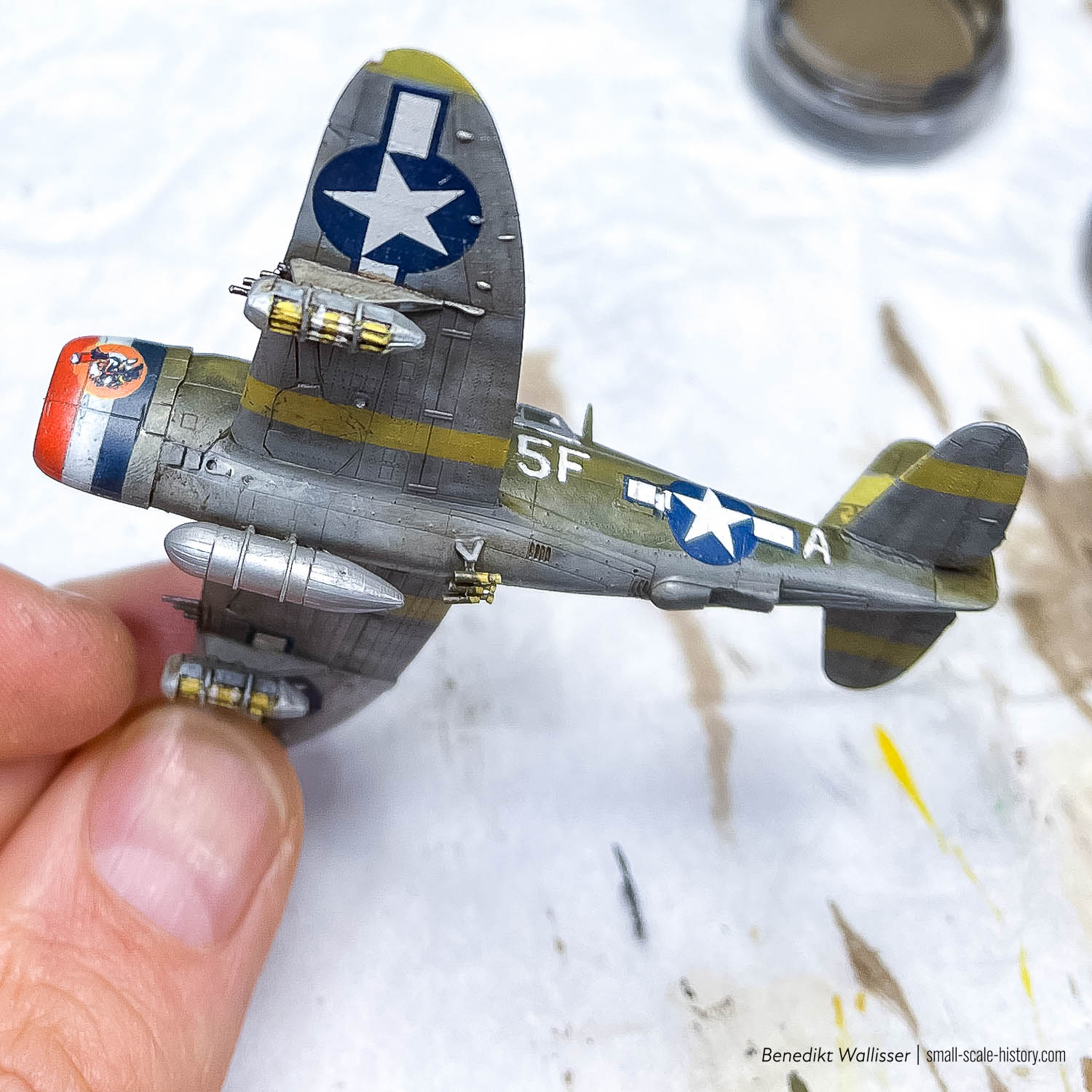 Painting and weathering A war-weary P-47D
Painting and weathing a war-weary P-47D Razorback of 5th Emergency Rescue Squadron without decals in 1/144 scale
Painting and Weathering
The challenge: authentically depict the wear and tear of a war-weary P-47D Razorback and paint on nose type, squadron insignia and serial and identification numbers in 1/144 scale (without decals).
As usual I used Mr. Colour Silver 8 as primer to show realistic paint chips. Preshading and painting was done with Vallejo "air" paints. The weathering was done with oil paints.
Priming, airbrush and paintbrush work. Painting all the nose art serial and identifikation numbers by hand
Oil wash and exhaust stains: Weathering a war-weary P-47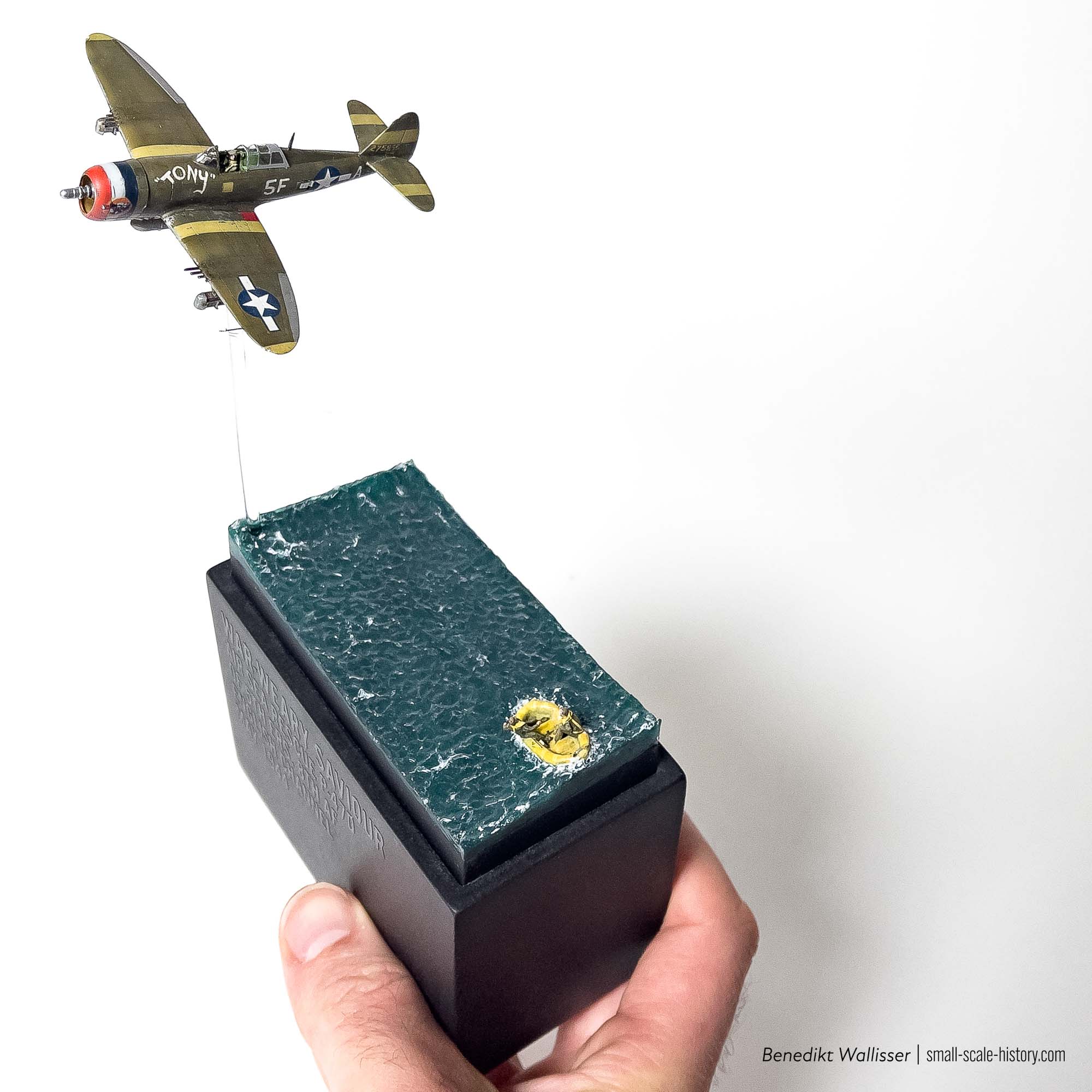 May 1944: An old P-47 Razorback armed with lifeboats and smoke markers circles above a ditched B-17 crew – the USAAF Air Sea Rescue unit detachment B of the 65th fighter wing, later known as the 5th Emergency Rescue Squadron was born.