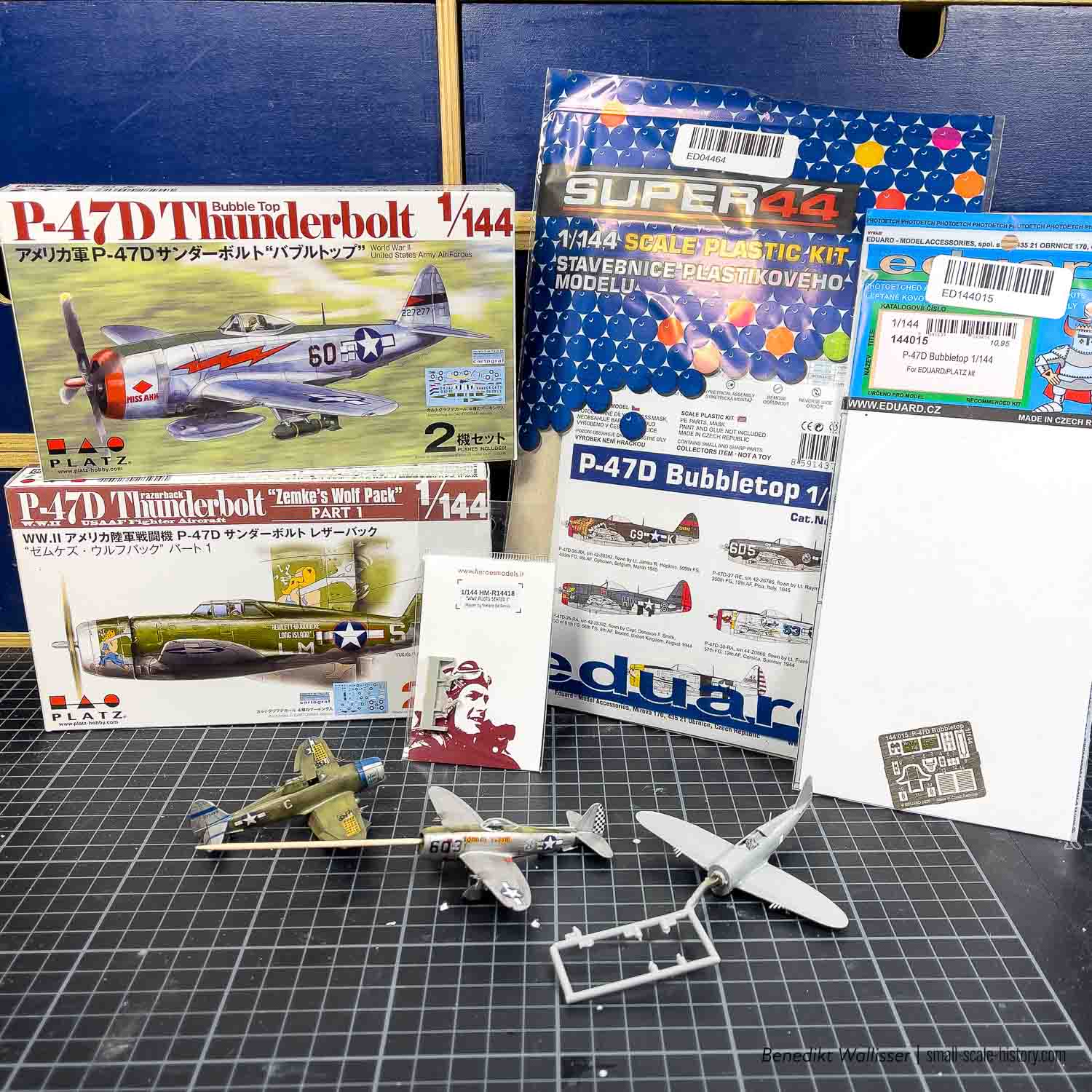 1/144 P-47D Thunderbolt kit (Platz / Eduard)
The top-class P-47D Thunderbolt Razorback and Bubble Top kits from Platz/Eduard in 1/144 scale – Kit review
The moulds are from Platz, but Eduard has made the Platz moulds, both the bubbletop and razorback variants (which differ only in the fuselage and canopy parts), available for the Western market.
The Platz packs come as 2-in-a-box while the Eduard packs contain a single kit. The injection moulded branches are pretty good, the fit is perfect, the details are sharp and decent. There is a set of printed photo-etch parts from Eduard that include a cockpit, but the main cockpit parts are also included in the kit.
Cartograph decals are included with the Platz packaging. Eduard has included their "new" decals, which are probably a matter of taste, but in this case poorly printed!
I love this kit and have built it several times. The only missing parts are 108 and 75 gallon tanks (luckily I can steal these from my P51B/Cs from Sweet and the P51D from Platz). But the Platz P-47 castings include bazookas and 500-pound bombs as armament!
As always, the pilot figures from Heroes Models fit perfectly (at least with minor modifications).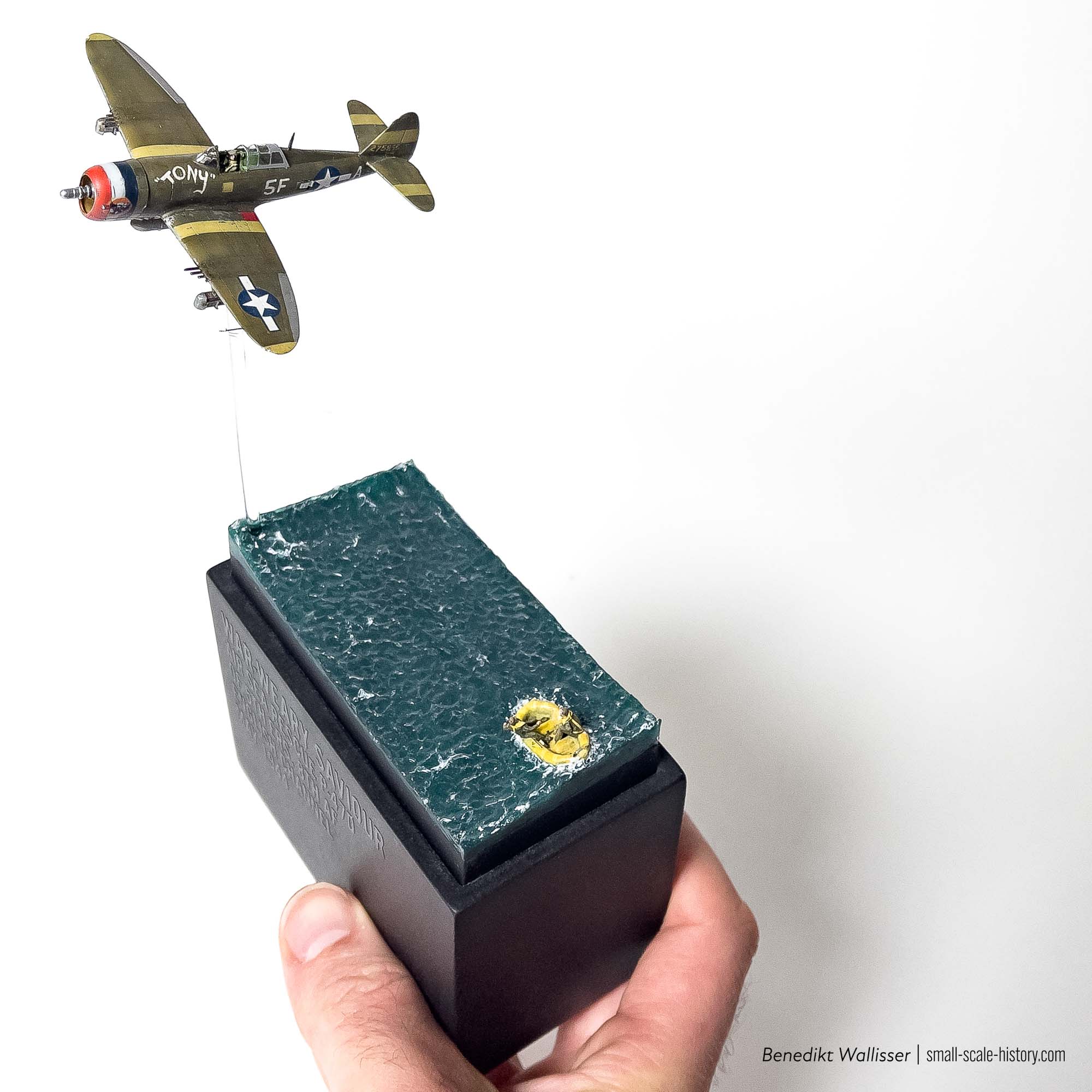 May 1944: An old P-47 Razorback armed with lifeboats and smoke markers circles above a ditched B-17 crew – the USAAF Air Sea Rescue unit detachment B of the 65th fighter wing, later known as the 5th Emergency Rescue Squadron was born.