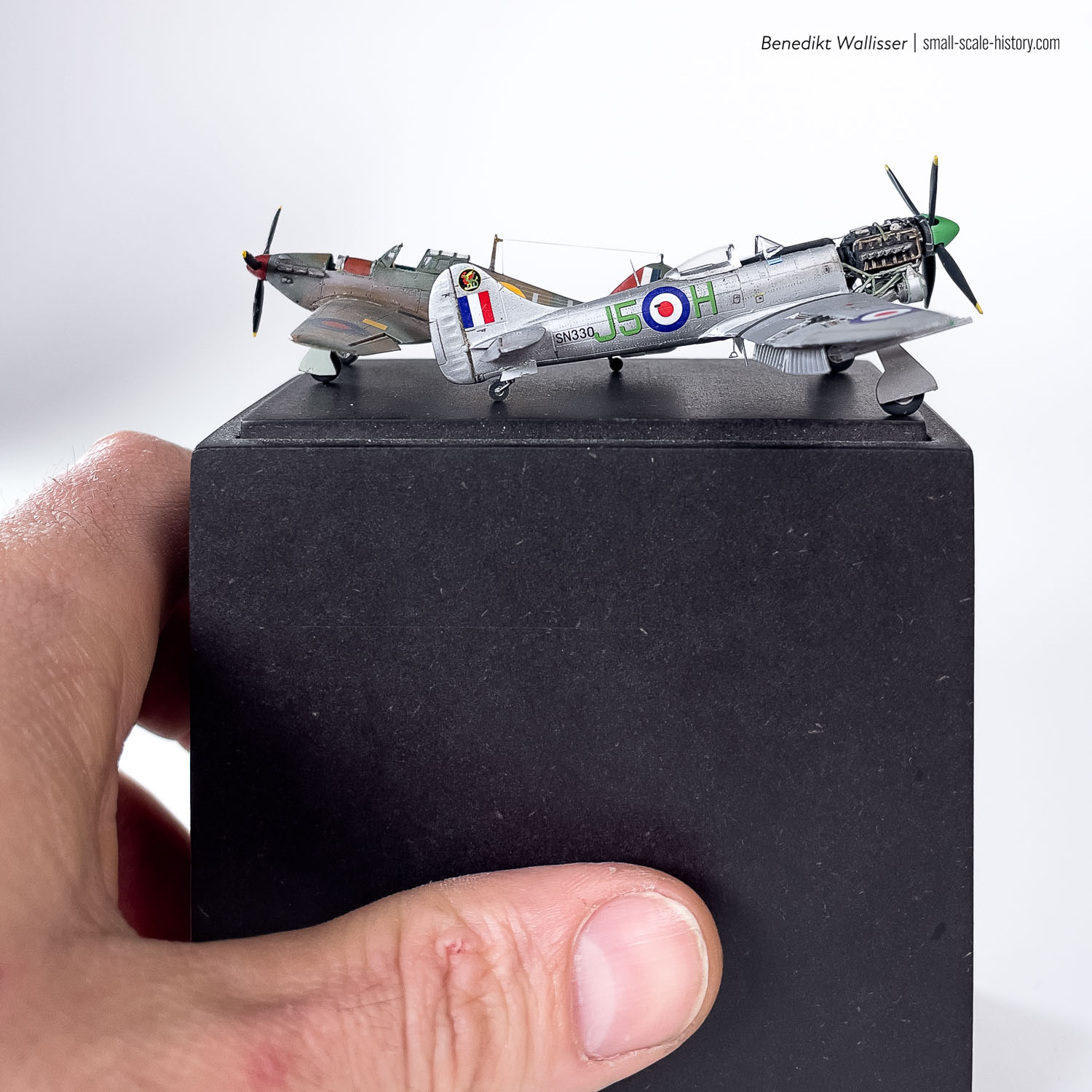 3 Squadron RAF was stationed at Airfield Wunstorf in Germany and operated Hawker Tempest Mk. V aircraft. They were part of the post-war RAF presence in Germany. – 1/144 super detailed scale model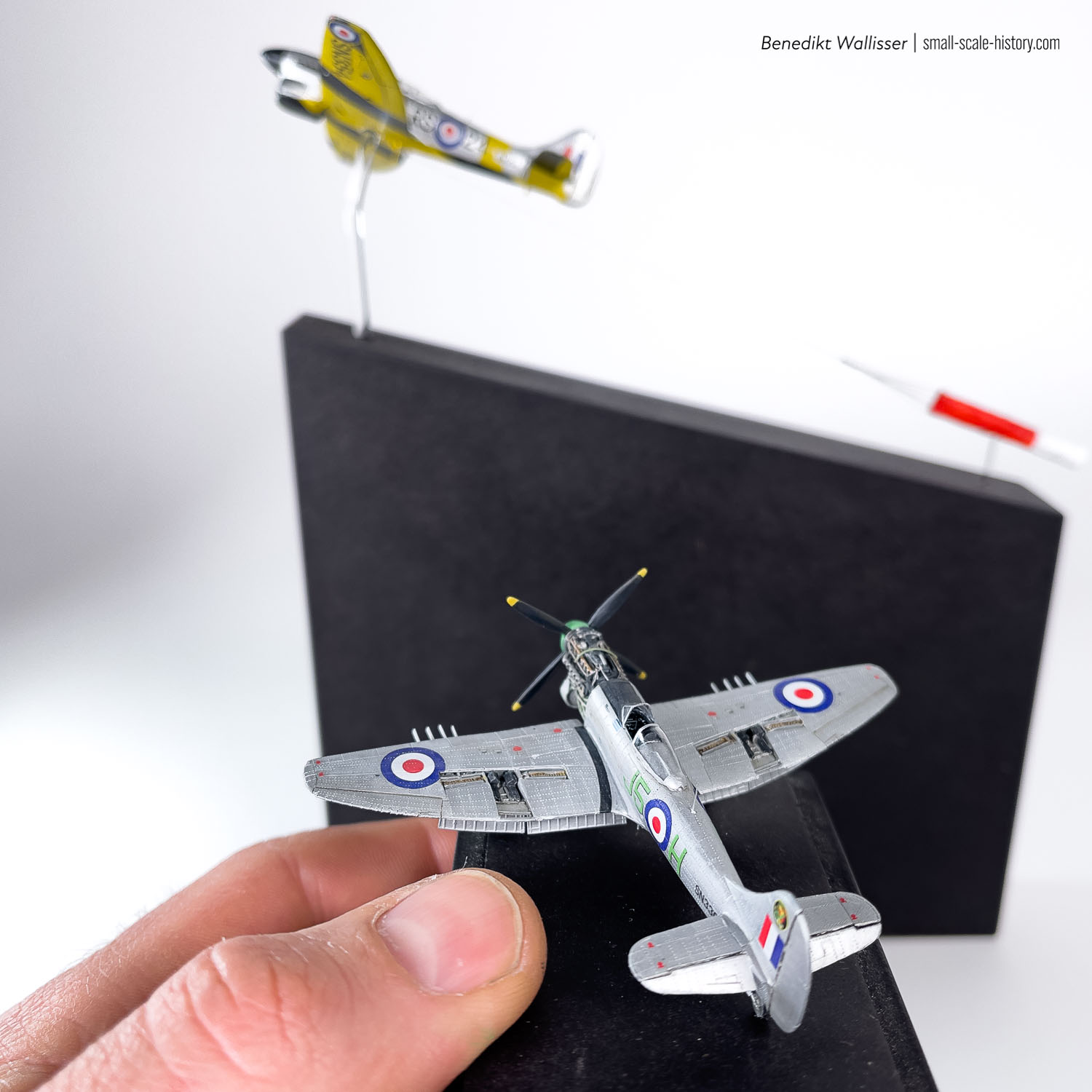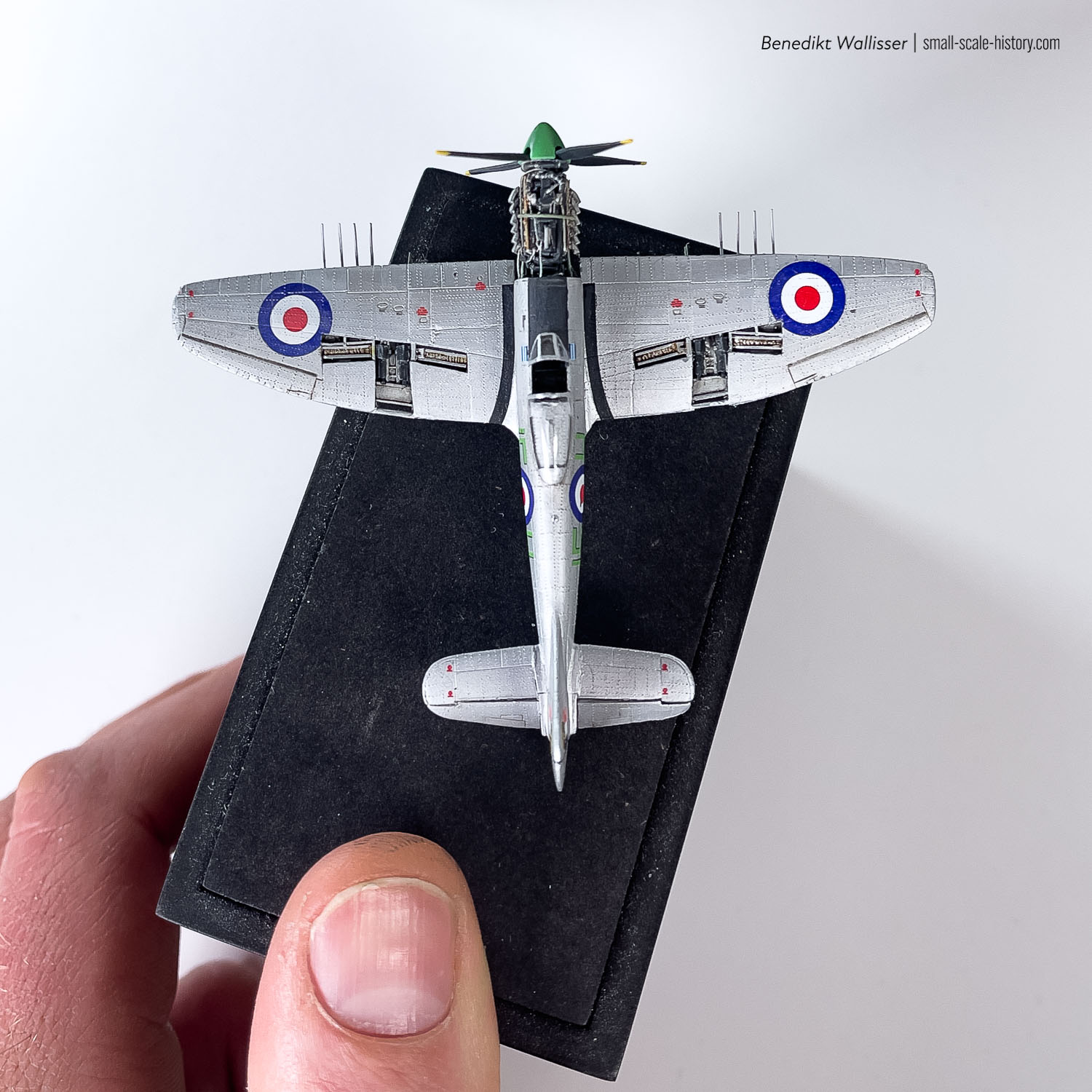 Hawker Tempest Mk. V at Wunstorf Airfield
Airfield Wunstorf in Germany was occupied by the British Army in April 1945. It became a base for various squadrons, including 3 Squadron RAF, equipped with Hawker Tempest Mk. V aircraft. The squadron played a significant role in the post-war efforts, maintaining a strong RAF presence in Germany.
RAF Wunstorf remained operational after the war, and in April 1948, 3 Squadron transitioned to the Vampire F1 jet aircraft. The airfield's history continued to evolve, with subsequent aircraft types such as Sabres, Hunters, Gloster Javelins, and Canberra bombers.
On March 7, 1958, the Fliegerhorst was handed over to the German Luftwaffe.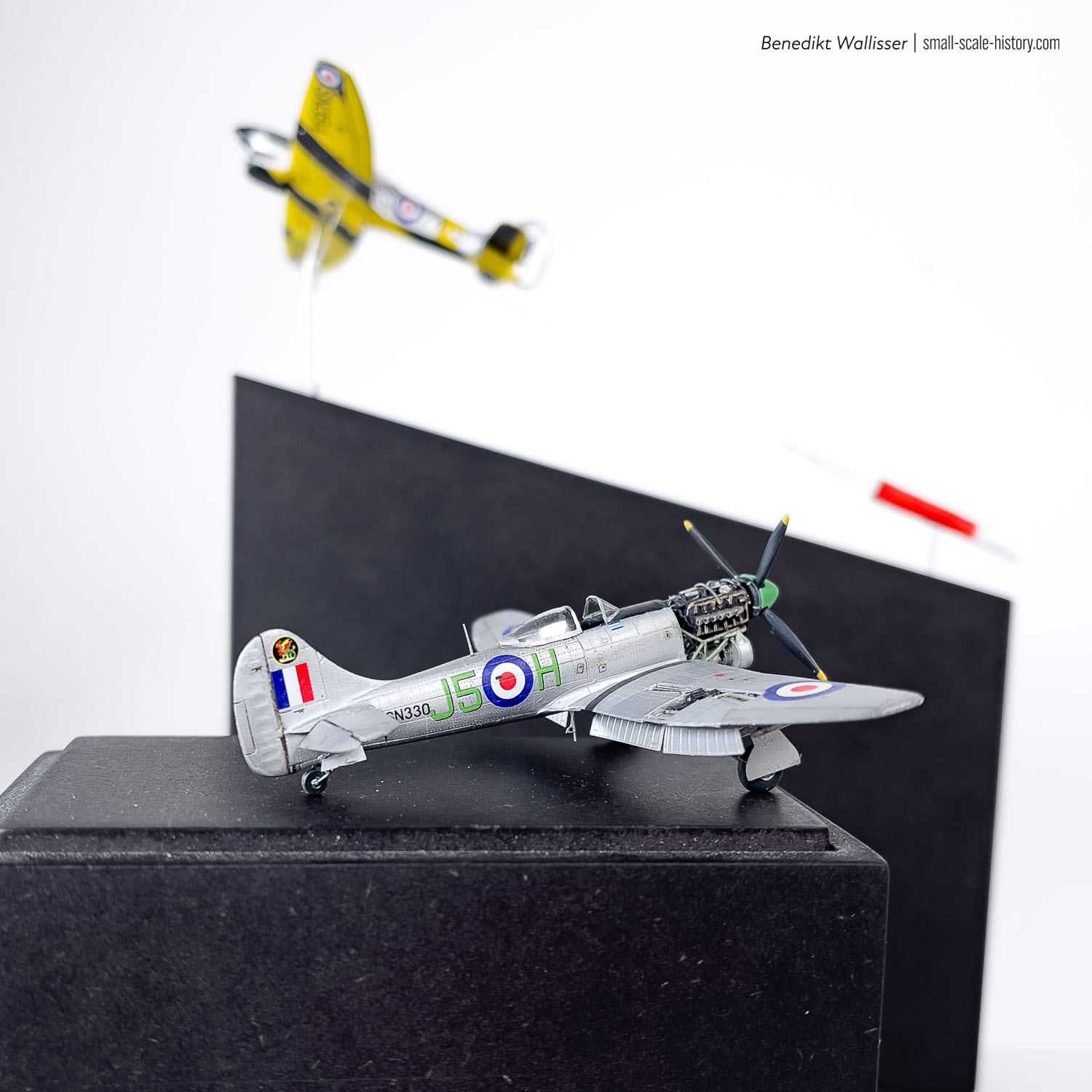 Sources
I am not a professional historian and have neither access to first-hand sources nor to reports from witnesses. All thoughts discussed in this article are my unprovable opinion on an ongoing discussion. If any information is incorrect or misrepresented, please let me know.
Sources I have used:

Wikipedia – No. 3 Squadron RAF (en)
Wikipedia – Fliegerhorst Wunstorf (de)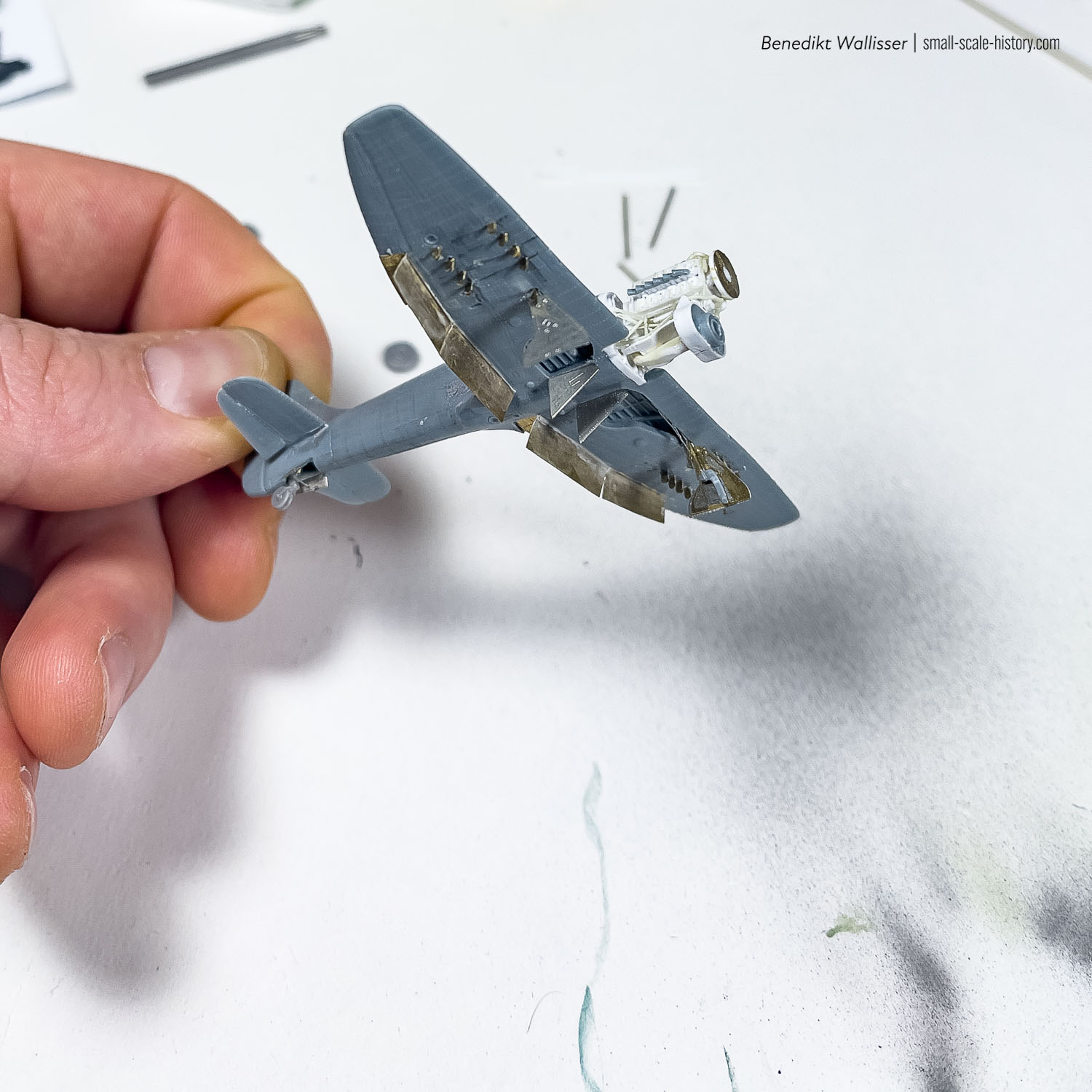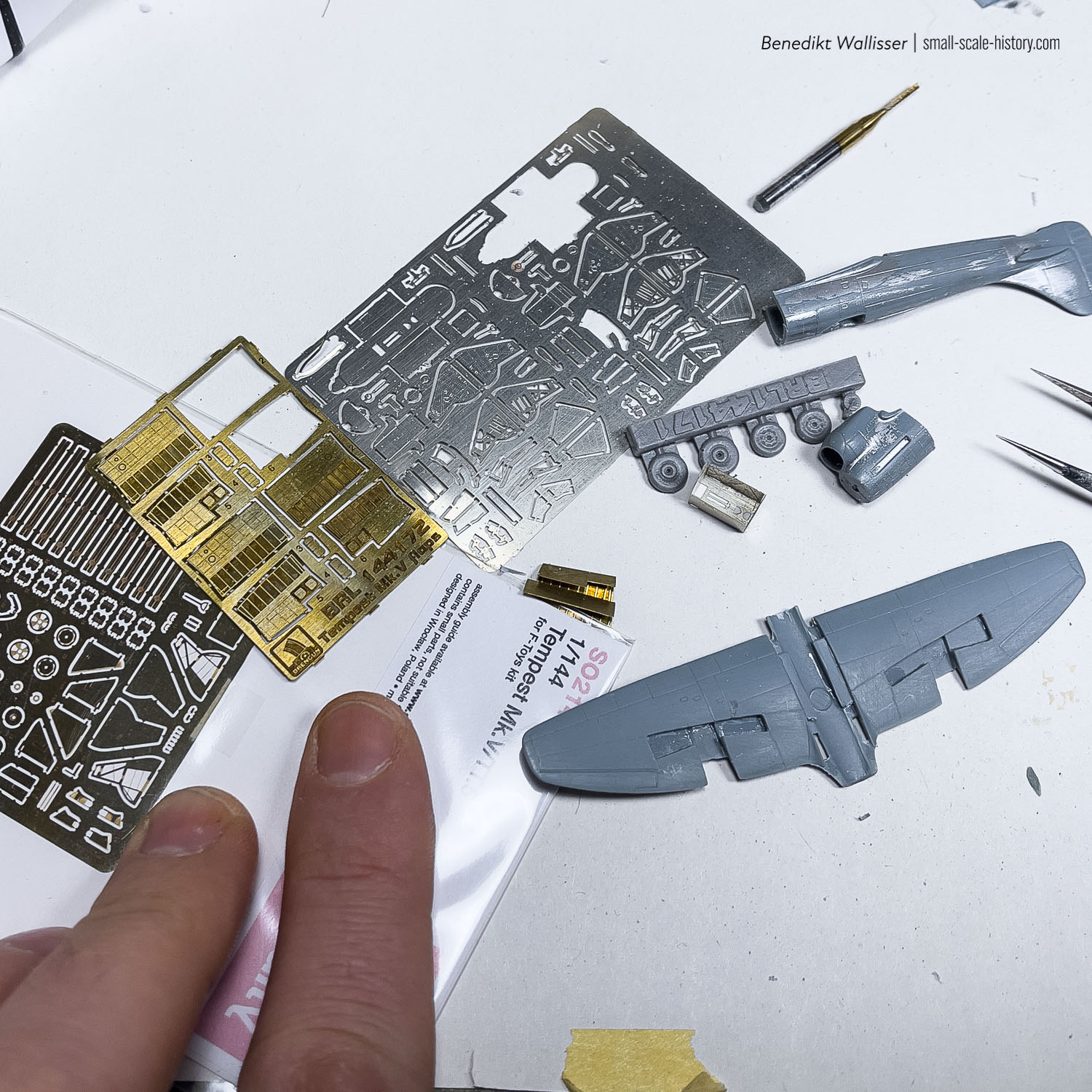 The Model
Hawker Tempest F.5
SN330, J5-H,
3 Squadron RAF
Wunstorf, Germany
between 1947 and 1948.
Kit: Mark 1
Photo-etched parts: Hauler – Brengun and Shelf Oddity
Decals: Shelf Oddity
Scratchbuilt from Styrene: Napier Sabre engine, guns and gun bays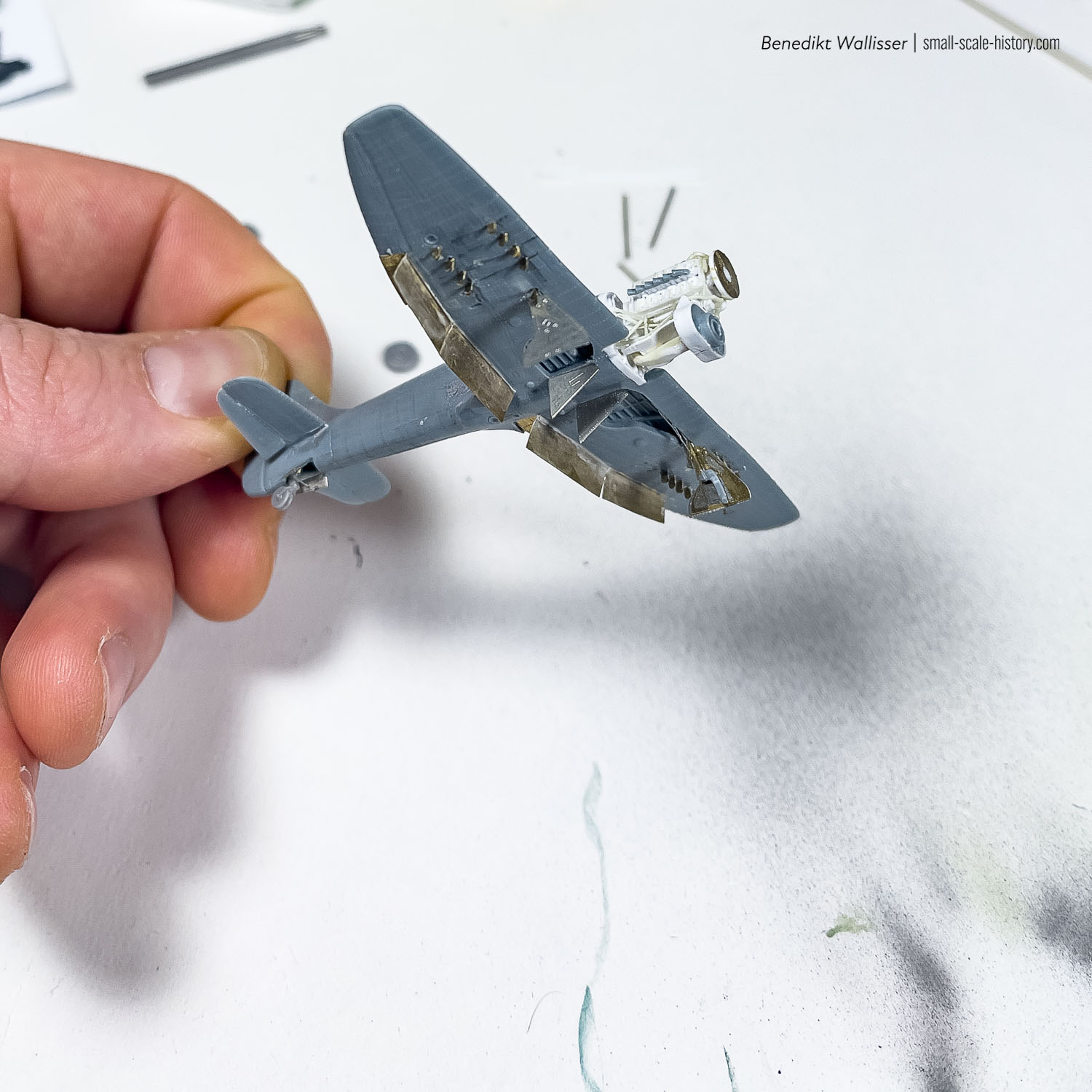 Superdetailing the 1/144 scale Mark 1 Hawker Tempest Mk.V kit with Brengun and Shelf Oddity photo-etched parts, as well as a scratch-built engine.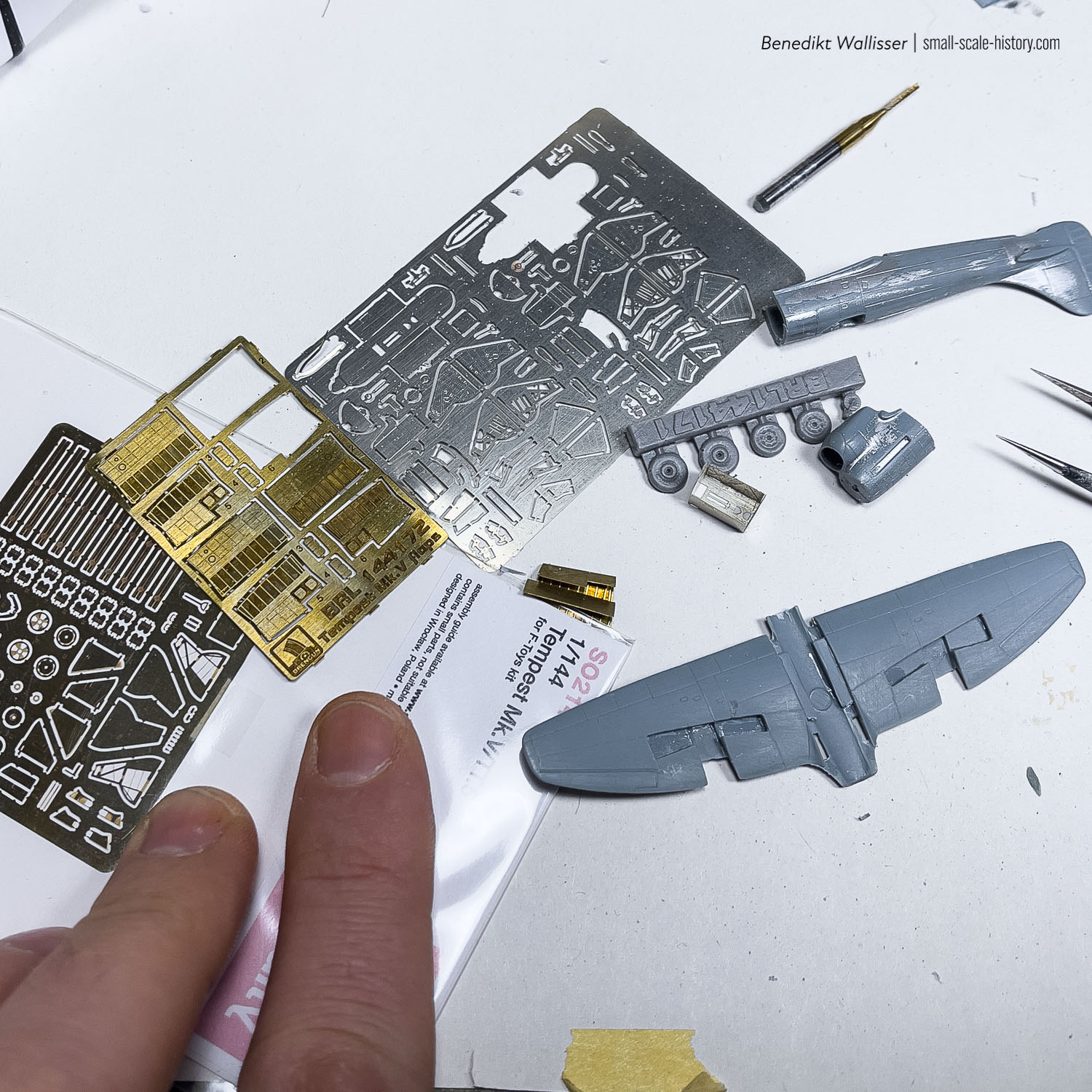 For years F-Toys had been the sole reliable source for a good 1/144 Hawker Tempest kit, but now, Mark I has finally provided a compelling option to the Western markets.