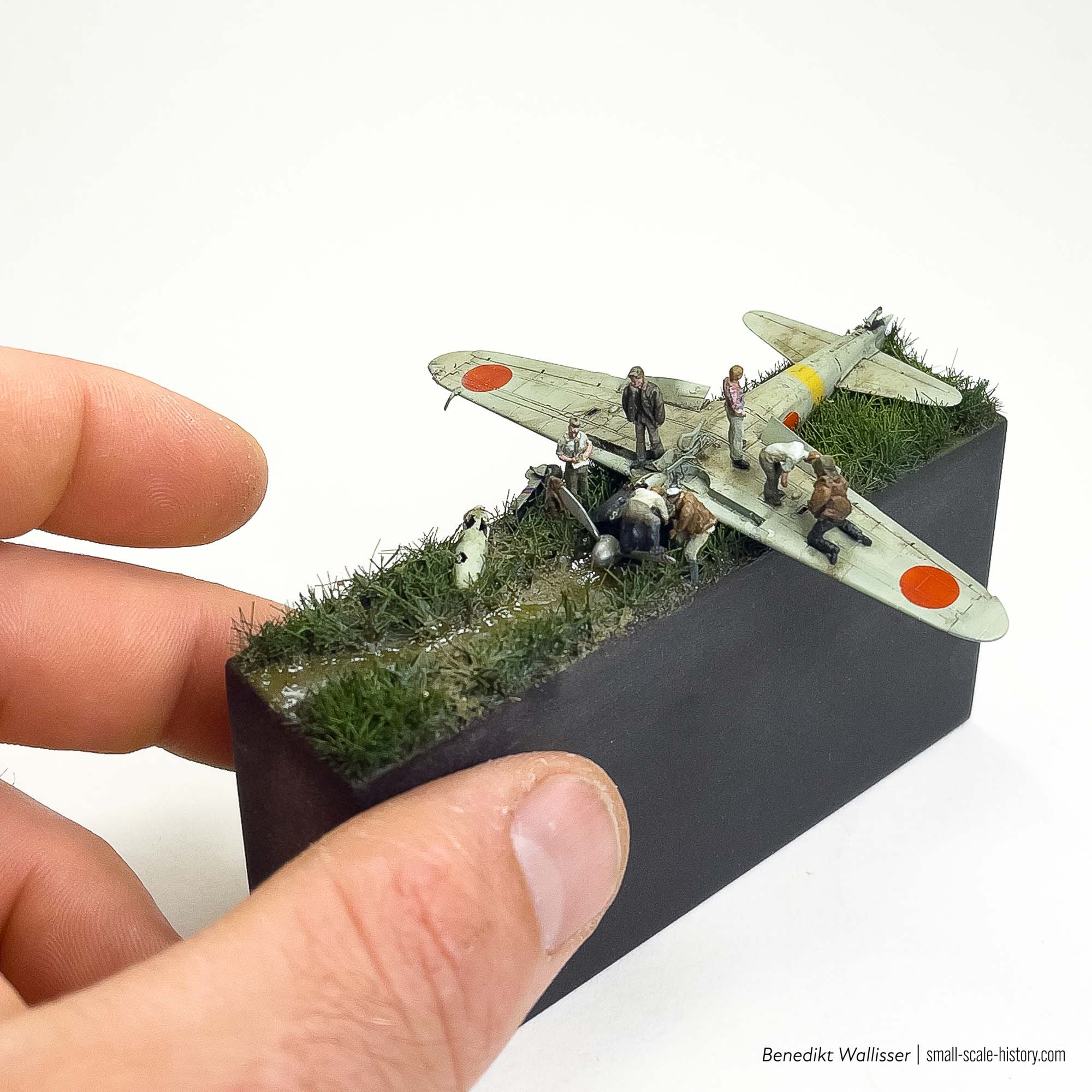 Building the Akutan Zero Crash site
in 1/144th scale from the wonderful Sweet A6M2b kit ...
The A6M2b kit from Sweet in scale 1/144
is one of the best kits available. Unfortunately, like all Sweet kits, it is only available on the Asian market and must be imported everywhere else.
The decals are from Cartograph, the panel lines are very fine and precise, and overall the kit is beautifully detailed. A perfect kit for out of the box builds. Only the cockpit lacks any detail. However, Brengun offers a very detailed and highly recommended photo etched set that includes many great details and the complete cockpit. A deep drawn cockpit is also available from Brengun. Most of the packaging variants of the Sweet kit as well as the Brengun photo etched set contain parts for two airplanes.
The figures I used are 3D printed by Shapeways.